Online tech retailer, Citrus, switches on new customers with Search Ads 360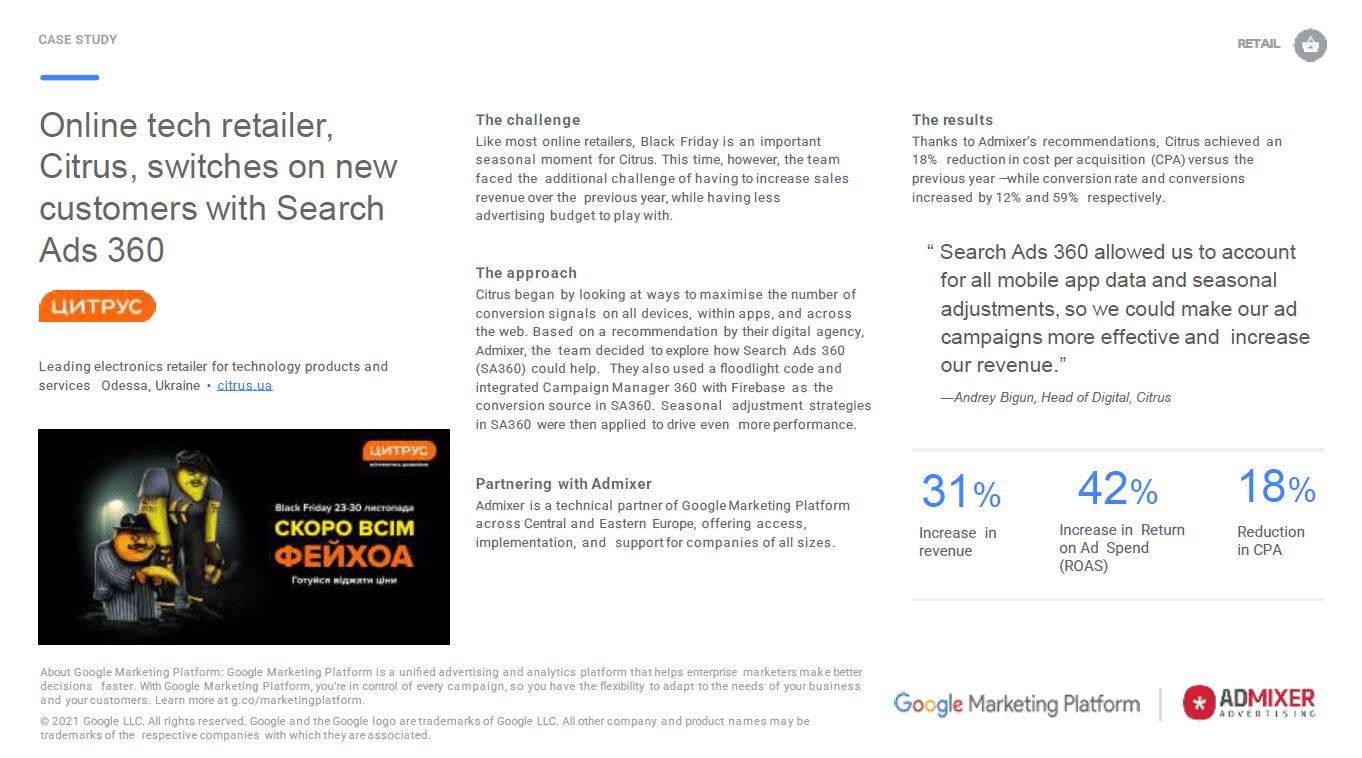 The challenge
Like most online retailers, Black Friday is an important seasonal moment for Citrus. This time, however, the team faced the additional challenge of having to increase sales revenue over the previous year, while having less advertising budget to play with.
The approach
Citrus began by looking at ways to maximise the number of conversion signals on all devices, within apps, and across the web. Based on a recommendation by their digital agency, Admixer, the team decided to explore how Search Ads 360 (SA360) could help. They also used a floodlight code and integrated Campaign Manager 360 with Firebase as the conversion source in SA360. Seasonal adjustment strategies in SA360 were then applied to drive even more performance.
Partnering with Admixer
Admixer is a technical partner of Google Marketing Platform across Central and Eastern Europe, offering access, implementation, and support for companies of all sizes.
The results
Thanks to Admixer's recommendations, Citrus achieved an 18% reduction in cost per acquisition (CPA) versus the previous year — while conversion rate and conversions increased by 12% and 59% respectively.
" Search Ads 360 allowed us to account for all mobile app data and seasonal adjustments, so we could make our ad campaigns more effective and increase our revenue."
— Andrey Bigun, Head of Digital, Citrus
31% Increase in revenue
42% Increase in Return on Ad Spend (ROAS)
18% Reduction in CPA